Professional Printing Services in West Babylon, NY
Who We Are.
We believe it's of the utmost importance that you know who we are and what we stand for before you even consider working with us. We want you to find out who we are as people — our philosophy, our vision, our fundamental values. We'd like to use the remainder of this prologue, therefore, to showcase our "human" side.
What We Stand For.
Here are some of the values we hold dear. We're certain that you'll benefit from these principles once we begin working together:
Relationship-building. Let's be honest: handling data and putting ink on paper is something many companies can do. What Toledo does better than anyone else is mesh with your operation. We promise to develop a "seamless interface" working so smoothly and effortlessly with you that it's hard to tell where you end and we begin. Because more than any other factor, it's the quality of our communication and the synergy we develop that will ultimately determine our success.
Proficiency. We have significant expertise in data-handling, typesetting, blacklining, printing, and EDGAR filing.
Win/win attitude. Simply put, we succeed only if you do. We will never treat you as a mere "client" or "account." You are our partner.
Service. We'll carefully listen to (and respect) what you have to say at all times. Once we mutually decide on an appropriate course of action, you can count on us to do what we say we will do. And, when we finish the job, you'll feel like you've received more than you paid for.
Proactivity. It is our business to stay "ahead of the curve" with regard to technology and pricing. We pride ourselves on recommending new and innovative solutions to reduce turnaround time and keep costs to a minimum.
Integrity. We steadfastly stick to these principles at all times. We'll never sell ourselves–or you–short.
In closing, let us once again state how pleased we are to have been given the chance to pursue a working relationship with your firm. We hope this information gives you some initial insight into our company, and we would welcome an opportunity to talk with you or meet you in person to deepen and expand the first impressions we're now making.
To schedule a meeting, or if you have any questions whatsoever, please don't hesitate to contact us at 631-752-1934. Thank you.
Our Services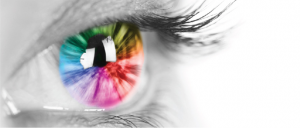 CHECK OUT OUR SERVICES AND SEE IF WE CAN HELP YOU IN ANYWAY!